2016-2017 BCLI ALUMNI BIOGRAPHIES
Allysia Jenkins, Brooklyn Park
Nominated by: University of Minnesota Nursing School

Target Commission: Brooklyn Park Human Rights Commission and Citizen Long-Range Improvement Budget
Allysia Jenkins, MA, RN is the Clinical Nursing Director of the Family Birth Center at Park Nicollet, Methodist Hospital. In this role Mrs. Jenkins supports large labor and delivery, postpartum and special care nursery team. Mrs. Jenkins is also an active member of the Health Partners Diversity and Inclusion Network and serves as an Equitable Care Champion.
In addition to her professional responsibilities Mrs. Jenkins is currently a doctoral candidate at the University of Minnesota, where she is pursuing a Doctorate of Nursing Practice degree in Health Innovation and Leadership. The focus of her scholarship is equitable care and health care disparities for minority populations.
Ayan Hassan, Minneapolis

Nominated by:  The Wesley Center for Spirituality, Service and Social Justice at Hamline University

Target Commission: Minneapolis Public Health Advisory and State Advisory Council on Mental Health

Ayan Hassan has a postgraduate degree of Family Nurse Practitioner and Masters degree in nursing. Her role is to provide family-centered healthcare to patients of all ages. Her scope of practice encompasses health promotion, disease prevention, diagnosis and management of common and complex health care problems. She has led many health and wellness programs for underserved communities and teaches weekly Yoga and nutrition classes for women and young girls to encourage healthier lifestyle.
Chakita Lewis, Minneapolis
Nominated by: Resources Health Center

Target Commission: Hennepin County Adult Mental Health Advocacy Board
Chakita Lewis is a Case Manager for Resource, Inc, the largest non profit in Minnesota. As a case manager, Chakita advocates on the behalf of all her participants to ensure they all have access to mental health services, chemical health, medical, social, financial, legal and housing services. Chakita currently sets on the Hennepin County Adult Mental Health Advocacy Board where she hopes to make a positive impact on mental health services and support on a macro level. Chakita holds a Bachelors of Science from in Public Health from St. Catherine University. She's soon hopes to be working towards her master's in Maternal and Infant Child Health.
Hieu Nguyen, Burnsville
Nominated by: BCLI Alumnus
Target Commission: American Indian Advisory Council, Council on Asian Pacific Minnesotans
Hieu Nguyen is Hunkpapa Lakota, a member of the Standing Rock Sioux Tribe. Born and raised in Minneapolis, he is engaged in the Twin Cities Native community. He is eager to learn new skills and techniques to effectively help Native communities in the cities and on the reservations. He enjoys spending time with family and friends.
Hodan Hassan, Minnetonka
Nominated by: Project for Pride in Living
Target Commission: State Advisory Council on Mental Health, Housing Finance Agency, St. Paul Public Housing Agency

Hodan Hassan is a black/Muslim/immigrant/woman who is dedicated and passionate about community organizing and has spent the last 10+ years advocating for social and economic justice as well as human rights. Currently, Hodan serves as a chairwoman for Somali American Taskforce and works and works for Project Pride for Living as a social worker, prior to joining PPL, Hodan has worked at Hennepin County for many years.  In this role, Hodan provided leadership as client advocate, public health educator, service planner, State contracted liaison, and mental health practitioner. Prior to joining Hennepin County, Hodan spent many years at serving marginalized communities of Minnesota providing advocacy and training especially trainings related to gender based-violence and cultural competence.
Hodan has a Master's degree from Augsburg College of Minneapolis majoring social work with emphasis on policy development and policy advocacy and minor in psychology. She also has BS from Metropolitan State University and a minor in public health. Hodan is licensed in the state of MN as a social worker and is trained as Dialectal Behavior Therapy trainer.
Jacquelyn Thomas, Saint Paul
Nominated by: Village PTSA
Target Commission: St. Paul Cultural STAR Board, State Workforce Development Council and Council for Minnesotans of African Heritage
Jacquelyn (Jacquie) Thomas is a native resident of St. Paul, where she also raised her daughter who is currently in high school. Jacquie learned early on that being black was not going to make it easy for being heard and/or being a part of decisions and policies that are made to govern the people, schools and communities in St. Paul. Jacquie grew up in a home with seven other siblings and sometimes other relatives; this taught her that family is key to your strength.  While growing up she learned that she had rights not just as a black person, but universal Human Rights in a broader context. At the young age of 13, she took part in a protest in her junior high school that was not recognizing, valuing or celebrating black people during Black History month. She participated in planning in the protest, where students of all cultures and ethnicity took part. The protest was successful. Today Jacquie is known as a champion for children and families; advocating, volunteering and serving on committees, boards, work groups and panels to make sure that the parent voice is heard, and the voice of black people as a whole is not left out of the process.
Jocelyn Beard, Minneapolis
Nominated by: BCLI Alumnus
Target Commission: Minneapolis Arts Commission and Neighborhood & Community Engagement Commission
Jocelyn Beard is a native of Saint Louis, MO. She currently lives in North Minneapolis with her husband. Jocelyn is a nonprofit professional who has worked in the field of adolescent sexual health and recently worked on behalf of building and growing relationships that support young families' future success. Currently, her role as a Community Relations Manger focuses on supporting domestic violence work. . She is an enthusiastic facilitator and trainer and truly enjoys helping people experience "Ah Ha Moments". Jocelyn sees herself as a bridge for others. She is passionate about helping people move towards better future for themselves and their communities.
Nominated by: L.I.F.T to End Poverty
Target Commission: Minnesota Council for Minnesotans of African Heritage and Neighborhood & Community Engagement Commission
Jonathan Harris is a banker at Wells Fargo and an activist who is committed to providing real change to the people of his community. He has experience in rallying people together from all racial backgrounds to stand up and fight for equity.
Manu Lewis, Minneapolis
Nominated by: BCLI Alumnus

Target Commission: Neighborhood & Community Engagement Commission (NCEC), Minneapolis Civil Rights Commission
Manu Lewis was born in Minneapolis and raised in Atlanta, GA. He believes that organizing is the best tool available to bring people and cultures together. His firsthand experience of the criminal justice system makes him a powerful advocate in our police accountability, voting rights and corporate accountability campaigns. He volunteers for Restorative Justice and often goes back into Minnesota prisons and jails to provide resource and inspiration for those most in need. He's a longtime community leader, organizer and staff person at the Neighborhood HUB and believes in organizing his community to be part of the solution.
Salaam Witherspoon, Duluth
Nominated by: Community Action Partnership – Duluth

Target Commission: local commissions dealing with planning and human rights
Salaam Witherspoon's main focus and goal is to help people understand things at a level to impact change. She has a deep passion for community and equity. She currently serves as the chair of the youth chapter in the NAACP, Duluth Branch, and would like to see this branch develop more and flourish.  She is on the steering committee of the Health in All Policies, which is a three year campaign that will directly impact policies for equity, for all races.
Her goal is to ensure that a future is paved out for her children, and ensure she leaves a road map for success for them to not to have to struggle the way she does now. She hopes that  one day in some way be at the table with policy makers as well as making them.
Shannon Eckman, Saint Paul
Nominated by: Minnesota Homeownership Center

Target Commission:  St. Paul Cultural STAR Board, St. Paul Human Rights Commission
Shannon Eckman lives in St. Paul with her husband and pets. Her social justice passion led her to affordable housing and works at the Minnesota Homeownership Center as a Program Manager. She currently sits on the Minnesota Association for Colored Counselors' Advisory Committee. Shannon and her husband have started a small garden on a vacant lot in their neighborhood and relish in feeling connected to their neighbors. They enjoy traveling, trying new foods, playing board games, and spending time with family.
Shaun Williams-Wyche, St. Paul
Nominated by: Wilder Neighborhood Leadership Program
Target Commission: State Advisory Council on Mental Health, St. Paul Police Civilian Review Commission
Shaun Williams-Wyche is a research analyst at the Minnesota Office of Higher Education and a professor of Political Science at Metropolitan State University. A Texas native, He received his A.S in liberal sciences from El Centro College in Dallas Texas, his B.A in political science and anthropology from Southern Methodist University in Dallas, Texas, and his M.A. and Ph.D. in political science from the University of Minnesota. Dr. Williams-Wyche is the project lead on Minnesota's legislatively-mandated goal to increase the state's college education attainment rate to 70% by 2025, while simultaneously reducing attainment disparities by race. Recently, the Office of Higher Education and the Minnesota State Demographer's Office co-authored "Educating for the Future: Baseline Estimates of Minnesota's Educational Attainment," giving the clearest snapshot ever of educational attainment in Minnesota. Dr. Williams-Wyche also works closely on financial aid and student loan debt in Minnesota.
Sheronda Orridge, St. Paul
Nominated by: BCLI Alumni
Target Commission: Governor's Workforce Development Council, St. Paul Human Rights Commission, and The Council on Minnesotans of African Heritage
Dr. Sheronda Orridge is Owner / Operator of Loving Spirit Life Coach Academy LLC. She is also a Holistic Life Coach, Holistic Life Coach Trainer, Community Organizer, Spoken Rap Artist, Writer, Motivational Speaker, Community Consultant, Certified Doula, Certified TOP Facilitator, Event Planner, Curriculum Developer, Cater, and Spiritual Ordain Minster.
Dr. Sheronda holds 2 Bachelor's Degrees one in Metaphysical Theology and the other in Metaphysical Science, a Master's Degree in Metaphysical Science and a PhD in Holistic Life Coaching from the University of Sedona and is currently working on her second Ph.D. in Relationship Dynamics. Dr. Sheronda was awarded the 2015 Community Educator Unsung Hero Award from Minnesota (Community Caring for children (MCCC), 2014 Honoring Sisters Award (Spokesman Recorder Newspaper), 2012 Adult Leadership Award (Leap Forward Collaborative), 2012 Parent Leadership Award (Prevent Child Abuse Minnesota), and the 2011Community Honor Roll Award (Frogtown Neighborhood Association).

Sindy Morales Garcia, Coon Rapids
Nominated by: The Wilder Foundation
Target Commission: Met Council's Equity Advisory Committee and MN Council on Latino Affairs
Originally from Quetzaltenango Guatemala, Sindy comes from a family of community organizers. Her family's narrative of struggle, resilience, and disruption led her on a personal and educational journey to deepening her understanding of liberation, healing, and social justice.
Driven by a commitmnt to equity and wholeness, Sindy works with the Wilder Foundation's Community Initiatives team to catalyze the cultural shifts needed to co-create sustainable and transformational change towards racial equity. Her work is informed by a rich tapestry of experiences in higher-education advocacy, community collaborations, and faith-based activism in the Twin Cities and New York City. As a facilitator, Sindy enjoys cultivating spaces of meaningful reflection and dialogue that enable participants to strategically advance new thinking and action in their lives and work.
During her free time, Sindy loves to dwell in the life-giving energy of nature, laugh, eat delicious food, and work up a good sweat in kickboxing and karate.
Susie Green, Duluth
Nominated by: Community Action Partnership – Duluth
Target Commission: local commissions dealing with planning and human rights


Susie has worked extensively with people from many cultures and races to do community engagement as a way to get involved and gain the tools necessary to get out of poverty. In essence, she encourages participants to find their voice in the systemic issues of race and poverty in order to beat the poverty trap and make change for the people. Through her work in nonprofits, she has gained foundational experience in community organizing, policy work and social asset building. Joining the Twin Cities BCLI is another step in her amazing journey to empower the people.
In her off time, she and her three wonderful children like to take road trips . She also enjoys walking swimming a good book or watching adventure movies.
Thamyr Goalafaie, Minneapolis 

Nominated by: Department of Labor & Industry – State of Minnesota

Target Commission: Homegrown Minneapolis Food Council and Citizen's Environmental Advisory Committee
Born and raised in Boston, Thamyr Golafaie is the third oldest of seven children and the oldest of three girls. Thamyr attended Cornell University and spent a semester at The University of Massachusetts-Amherst. Having graduated with a Bachelor's Degree in both sociology and government, she subsequently became interested in both environmental protection and issues concerning equity. A recent transplant to Minneapolis, she has a strong interest in working at any level of government in either of these areas. She hopes to attend graduate school in the near future and is yet to decide on which area to study.
2015-2016 BCLI ALUMNI BIOGRAPHIES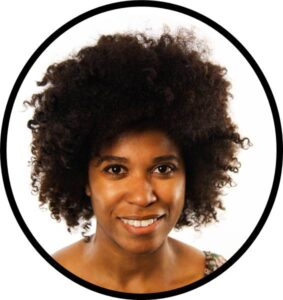 Cacje Henderson, Minneapolis
Nominated by: Clara Haycraft, Office of U.S. Senator Amy Klobuchar (MN)
Target Commission: Minneapolis Housing Board of Appeals
Cacje is a University of Minnesota graduate and 1st generation organizer. She was born and raised in South Minneapolis and is the oldest of seven children. She currently serves on the board for Neighborhoods Organizing for Change and has a strong commitment to building power in low income communities of color. Her specific interests include housing equity and education. She currently works for the United States Senate as a Constituent Advocate.
Deqa Sayid, Minneapolis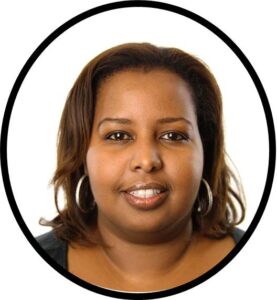 Nominated by: Lynnea Atlas-Ingebretson, Student, Family & Community Engagement Department,
Minneapolis Public Schools
Target Commission: Minneapolis Public Health Advisory Committee

Deqa works for Minneapolis Public Schools in the office of Student, Family and Community Engagement as the Family and School Advocate. Previously she worked for the University of Minnesota Community-University Health Care Center as a Behavioral Health Case Manager working with individuals diagnosed with serious and persistent mental illnesses. Deqa was born in Somalia but later relocated to Southern California with her family. She earned her BA in Psychology with a minor in Criminology; then completed an MA in Education with a concentration on Multi-cultural Counseling. Deqa is passionate about social justice, which she believes impacts every aspect of one's life. She would like to expand her knowledge and gain tools to continue to actively work on decreasing disparities for disadvantaged communities. She enjoys reading and traveling.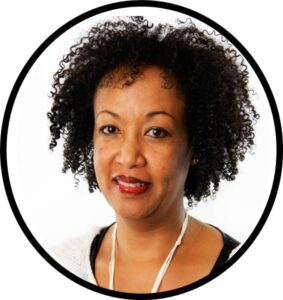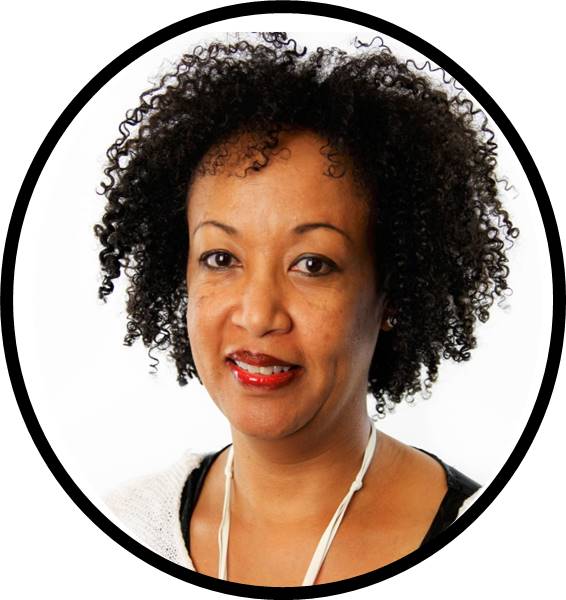 Hanna Getachew-Kreusser, Woodbury
Nominated by: Deb Loon, Avenues for Homeless Youth
Target Commission: Ramsey County Continuum of Care Governing Board
Hanna has been working with programs working with youth to overcome homelessness. Currently she works at Face to Face Health and Counseling in St Paul, as a Director of Programs overseeing the operations of a medical clinic, mental health clinic, Health Education and a Drop In Center for Homeless Youth. Hanna has many years of experience in Non-Profit Management serving various populations. She has also co-founded Resources for Enriching African Lives (REAL Inc.) a non-profit established to empower and support Africans.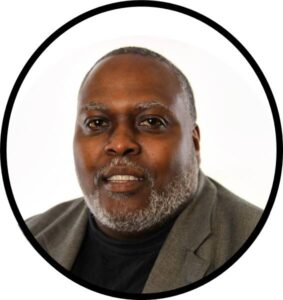 Harrison Bullard, Minneapolis
Nominated by: Cathy Jones, BCLI Alum
Target Commission: Minneapolis Civil Rights Commission

I am a 3rd generation, grandson of an Alabama sharecropper and former slave, Friday Gibson. I was born in Birmingham, Alabama in 1963, 5 years later my family moved to Gary, Indiana. I spent the most of my life in school or working in the trades. It wasn't until 2004, when I moved to Minneapolis, MN and became a member of Service Employees International Union (SEIU) Local 26, that I found my passion for labor and its fight for justice. I've held positions in Local 26 for 11 years as steward, 3 terms as an Executive Board member, Security delegate and Vice President. I am currently on SEIU National Executive Board of its African American Caucus (AFRAM) and president emeritus AFRAM Minnesota chapter. I am a strong believer that all labor has dignity and worth, regardless of race, religion, sexual orientation, or skin color.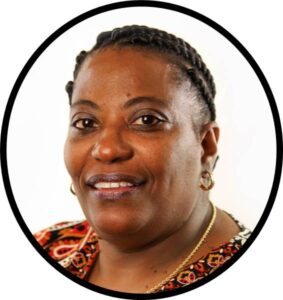 Jeanette Jones, St. Paul
Nominated by: Kerry Antrim, District 6 Community Council & Heidi Heinzel, Ramsey County Community Human Services Citizen's Advisory Council (Seated)
Target Commission: Ramsey County Community Human Services Citizen's Advisory Council
Jeanette has been involved with community engagement of some sort for the past ten years. This involves  working with Second Chance, Unlawful Detainer, Community Action Council, Survey for MNSTEP dealing with Ramsey County and Save the Rec at McDonough Townhomes and a host of other issues.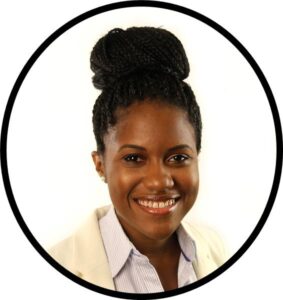 Joane' McAfee, Minneapolis
Nominated by: Jamez Staples, BCLI Alum
Target Commission: Minneapolis Planning Commission
Joane' currently works with the Minnesota Senate as the legislative assistant to Senator Bobby Joe Champion where she assists with communicating with a diverse district, tracking bills through the legislative process, understanding a wide variety of policies and routinely managing office tasks. Joane' graduated from the University of Minnesota with a bachelor's degree in public relations. She is also a Global Shaper, which is a group for young professionals interested in changing the world around them through community based initiatives. Joane' is passionate about communities of color and is committed to bridge building between different communities and sectors. When she isn't busy during the legislative session, she enjoys traveling, dancing, biking, community engagement, and meeting new people.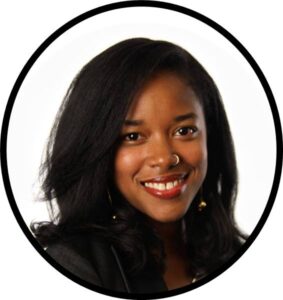 LaCora Bradford Kesti, Minneapolis
Nominated by: Betsy Sohn, Hope Community
Target Commission: Homegrown Minneapolis Food Council
Representing the South Side of Minneapolis, LaCora has over 18 years of experience living and working in the Twin Cities metro area. She is a Food Justice Leader and community member in the Phillips and Elliot Park neighborhoods. LaCora graduated from the College of St. Scholastica and completed two year of AmeriCorps completing over 3,400 service hours for her community. Currently she works for Public Allies, a program affiliated with Pillsbury United Communities. As the Program Manager she designs, facilitates and evaluates a leadership based curriculum for young adults. She personally mentors the participants in the program, research and collaborates with community experts on culturally specific and relevant topics. Beyond her education and personal experience, LaCora has a passion for serving all people and helping them discover their endless possibilities, as well as a belief that everyone deserves an opportunity to succeed and share their talents. This passion has been the driving factor behind her education and community organizing. LaCora intends for her life's work to focus on community empowerment, community change and finding and promoting holistic social justice solutions to the inequities that exist today.
Luis Rangel, St. Paul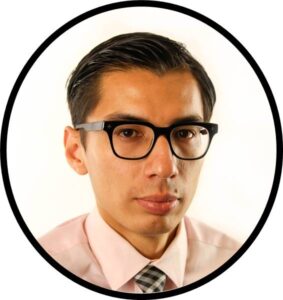 Nominated by: Cullen Smith, Neighborhood Justice Center
Target Commission: St Paul Human Rights and Equal Economic Opportunity (HREEO) Commission
Luis is an attorney for the Neighborhood Service Center (NJC). NJC is a non-profit criminal defense organization that helps low income community members receive criminal defense services. Luis graduated from the University of St. Thomas with a degree in criminal justice and from the University of Minnesota law school.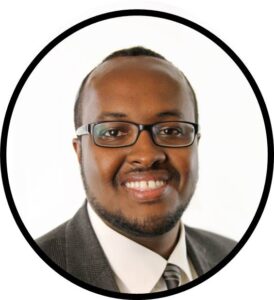 Mustafa Jumale, Minneapolis
Nominated by: Nasser Mussa, BCLI Alum
Target Commission: Minneapolis Neighborhood Community Engagement Commission (NCEC)

Mustafa serves as Congressman Keith Ellison's lead aide on foreign affairs, civil rights and liberties, public safety, and African issues in his district office. Previously, Mustafa worked for the Minnesota House of Representatives, Wilder Foundation, and the Immigration History Research Center. Mustafa advocates for progressive policy initiatives that address pressing human rights issues as well as other issues facing refugees. He's a recipient of the 2011 Josie Johnson Human Rights and Social Justice Award at the University of Minnesota. Mustafa graduated from the University of Minnesota with bachelor degrees in African American and African studies and Sociology.
Nichol Ellis-McGregor, Minneapolis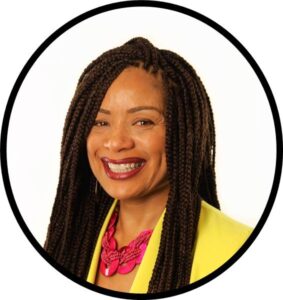 Nominated by: Paul Williams, Project for Pride in Living
Target Commission: Minneapolis Civil Rights Commission
Nichol was born in Saint Paul Minnesota and spent her very early years in the Rondo Neighborhood and then as a teen and early adulthood in North Minneapolis. Growing up in these communities impacted Nichol to the beauty, issue and barrier facing these communities. It sparked a desire in her to advocate and empower others, but first she had to do it for herself as a single homeless teen parent, a client of welfare services and victim of discrimination. Nichol is employed as an MFP Family Stabilization Services Manager at Project for Pride in Living where she serves on the Diversity Committee. Her goal and focus is to empower families to overcome their barriers by access to financial literacy, stable housing, education, employment and competent health providers. Nichol earned her Associates Degree in Human Services from MCTC and is currently a senior at Metropolitan State University pursing her Bachelors in Human Services. Nichol enjoys spending time with her family, working out and traveling. Nichol's vision and hope for communities is to see and live to their greater potential and realize their human equity and gifts so that the can leave a legacy and inheritance to future generations.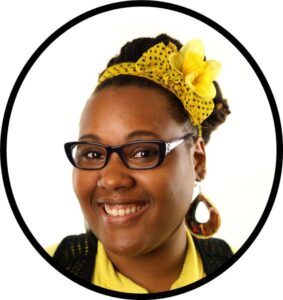 Tiphanie "PH" Copeland, Minneapolis
Nominated by: Anita Patel, Bush Foundation
Target Commission:  Minneapolis Neighborhood Community Engagement Commission (NCEC)

PH was born and raised in her beloved community of North Minneapolis. Her professional background involves in youth and community organizing surrounding racial equity and other social justice issues. Currently working at the YWCA of Minneapolis' Racial Justice and Public Policy Department, she focuses on increasing the access of high-quality, affordable early childhood, afterschool and summertime care for Minnesota children and youth ages 0-18. She believes organizing, advocacy and storytelling are tools for developing a sustainable life, ending cycles of poverty and forms of oppression, creating healing spaces for growth. PH holds a Bachelor of Arts in Public Affairs from Wells College in Aurora, NY. Here, she began to connect her understanding of institutionalized oppression and racism to a deeper understanding of how government and politics function, impacting communities. PH has been trained by Toastmaster International—Roller Toaster Club 4216, Wilder Foundation—Community Equity Pipeline (C.E.P.), Tri-College NEW Leadership, Vote Run Lead, Wellstone Action, People's Institute North For Survival and Beyond—Freedom School. PH is a Board Member of Minnesota Voice.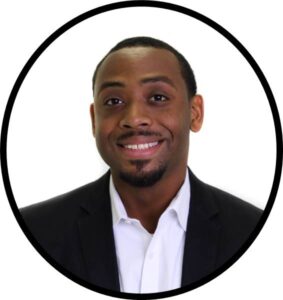 Ron Harris Jr, Minneapolis
Nominated by: Paul Robinson, Amherst H. Wilder Foundation
Target Commission: Minneapolis Capital Long-Range Improvement Commission
Ron is a graduate of the University of Minnesota Duluth with degrees in Political Science and Economics. He is currently employed at Neighborhoods Organizing for Change leading their policy and coalition work. He is extremely passionate about electoral politics, community building, leadership development, and social responsible business. He also enjoys public speaking and has delivered numerous keynote speeches for multiple events. Ron also serves as the Treasurer for the Minnesota Democratic party where he works hard to advance Minnesota as a progressive state.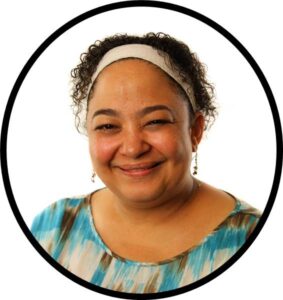 Tonya Draughn, St. Paul
Nominated by: Andy Barnett, Frogtown Rondo Home Fund
Target Commission: Ramsey County Workforce Investment Board
Tonya grew up and currently lives in St Paul MN with her husband and 6 children. She is a project coordinator for Goodwill Easter Seals and also the current chair and executive director of L.I.F.T. to End Poverty (Leading Individuals and Families Together to End Poverty). Tonya is a fellow of the Aurora St Anthony Development Center- Power of One Plus One Resident Leader Training and Community Action of Ramsey and Washington Counties-Public Policy Class. During these training she found a passion in working to educate her community on policies that impact their lives and how to work together on changing some of these policies that often times don't reflect her community or its values. She is a current board member for High School for Recording Arts and just joined their initiative, Home for HSRA, to find housing solutions for their students that are considered highly mobile or homeless.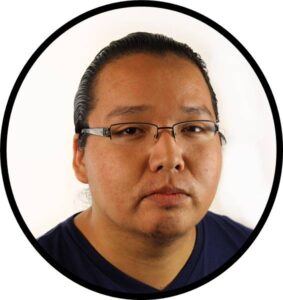 Thorne Bordeaux-LaPointe, Eagan
Nominated by: Joe Hobot, American Indian OIC
Target Commission: Minneapolis Neighborhood Community Engagement Commission (NCEC)
Thorne is Sicangu Lakota and comes from Little Crow's camp on the Rosebud Reservation located in South Dakota. He is an experienced youth worker in the Minneapolis Native American community, and is known for his human rights advocacy in the United Nations as a delegate of AIM-West. Thorne has a deep relationship with both communities on Rosebud Reservation and in Minneapolis and is committed to youth development. Through the advancement initiatives for the future protection and recognition of Indigenous people's rights, he is dedicated to succeeding generations of empowered future thought leaders. Thorne believes in an Indigenized community building process that is designed by, for, and with the community. By engaging in community-centered approaches, he hopes to develop a more just and equitable society so that the effects of colonization can be overturned by an informed Indigenous worldview. Thorne carries within him a great responsibility – a vision, where through community building and self-determination, a collective activation of traditional knowledge will be translated to many forms of prosperity: socioeconomic, communal, and cultural.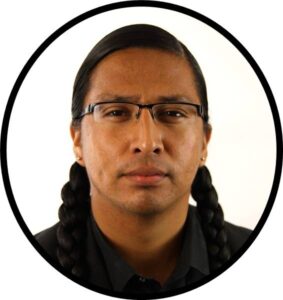 Wakinyan LaPointe, Eagan
Nominated by: Lannesse Baker, Native Youth Alliance of Minnesota
Target Commission: Minneapolis Neighborhood Community Engagement Commission (NCEC)

Wakinyan is Sicangu (Burnt Thigh) from the Lakota Oyate (Lakota Nation), and is an enrolled member of the Rosebud Sioux Tribe in South Dakota. Throughout his life, Wakinyan has continuously worked as a community youth worker in indigenized experiential learning and education, advocate of indigenous peoples human rights, and as an Indigenous delegate of the American Indian Movement West to United Nations Permanent Forum on Indigenous Issues. As a student of Political Science at the University of Minnesota, Wakinyan strives to expand his skills for community building, and to one day step into positions of Indigenous Nation Building by advancing in academia, specifically, within Indigenous International law, and Federal Indian Law. Wakinyan's vision in life is to help nourish the gifts, culture, language, traditional government, sustainability and worldviews of Indigenous peoples, in particular, that of the Sicangu Lakota Oyate of which he is a descendant. He notes, that in today's times, the Indigenous world presents a powerful alternative for a more sustainable future.
In Wakinyan LaPointe's words: the Boards and Commissions Leadership Institute presents an extraordinary opportunity with which to achieve the capacities, skills, and know-how in working together with community in sectors of politics, economic development, and health for a better, more prosperous future.
2014-2015 BCLI ALUMNI BIOGRAPHIES
Read more about the 2014-15 BCLI Graduation here, and 2014-15 slideshow year in review here.
Antrinita Wright, Saint Paul
Nominated by: Damon Shoholm, Neighborhood Leadership Program, Amherst H. Wilder Foundation
Target Commission: Human Rights & Equal Economic Opportunity (HREEO) Commission
Antrinita Wright has worked in her community on various projects and boards. Her aim is to empower, improve and enlighten the underrepresented and disenfranchised. She has worked with organizations such as Allina, PHA, Emma Norton, SHIP, You Be the Change, Neighborhood Leadership Program, and others to fight for the rights of others. For her, this is just the start of the journey. She has plans to continue to fight the good fight for others.
Carla Kohler, Saint Paul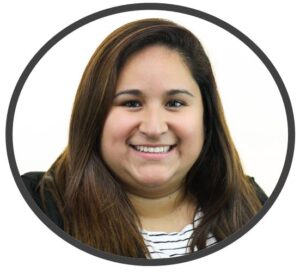 Nominated by: Karla Bachmann, Comunidades Latinas Unidas En Servicio (CLUES)
Target Commission: Community Health Services Advisory Committee
Carla Kohler, BA., is the manager of Community Health Worker Services (CHWS) at CLUES. Ms. Kohler directs all program activities scheduled and organized by the Urban and Rural Supervisors, and oversees all health promotion and prevention activities of community health workers. She also coordinates data entry, analysis, and reports, collaborates with external evaluators, contributes to fundraising opportunities including grant writing, and foster new partnerships to advance health equity for the Latino community in Minnesota. She graduated from Hamline University in 2010 with a Bachelor's degree in Legal Studies and Political Science. Currently, Mrs. Kohler participates in the MDH's OMMH Advisory Committee as well as the Minnesota Community Health Workers Alliance and is part of the University of Minnesota's CTSI Community Health Advisory Council. Ms. Kohler is a Leadership in Advocacy to Advance Minnesota's Parity for Priority Populations (LAAMPP) Fellow, a Roy Wilkins Public Policy Fellow, and was recently awarded the 2014 Visionary Leader Award by the Minnesota Community Health Worker Alliance.
Chamath Perera, Saint Paul
Nominated by: Joo Hee Pomplun, Asian Economic Development Association (AEDA)
Target Commission: Planning Commission
Chamath Perera lives in the Lowertown arts district, advocates for arts and community, counsels nonprofits and coaches leaders, changemakers and philanthropists. His films have been broadcast on SPNN and on the web. Currently he is at work on a series of films on the creative process of several Minnesota artists. Chamath's art, work and life is informed by Buddhist practice which he also teaches.
David Martinez, Saint Paul

Nominated by: David Wiese, Wells Fargo Community Development Department
Target Commission: Ramsey County Workforce Investment Board (currently seated)
David Martinez is a community-focused leader whose objective is to build community power and hope. Leveraging his background as a financial services professional, David coaches and mentors youth and adults to help them achieve their life goals. Since the late 1990's, David has served as a leader within the Latino community and has championed initiatives that positively impact Latinos living in the Twin Cities. Advancing a regional equity agenda in education, financial services and workforce development are David's primary focus areas.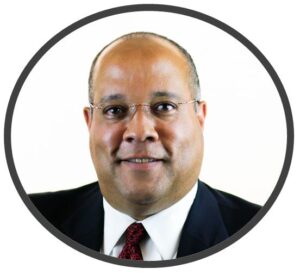 David Milton, Maple Grove
Nominated by: Dr. Sylvia Bartley, Mastery Charter Schools / Harvest Education Network
Target Commission: Planning Commission
David O. Milton, CPA, CM&AA is Vice President of Financial Services for MACC CommonWealth, a MN nonprofit, serving other nonprofits.  Previously, he has served as interim-Chief Financial Officer for a number of established and startup companies in the green energy, environmental, manufacturing and service industries.  He specializes in mergers and acquisitions, valuation, strategy, financial modeling, raising capital and corporate governance.  He has more than 25 years of financial leadership experience with blue-chip companies such as Cargill, Johnson Controls and Amoco Corporation (now BP).  He has established and negotiated all forms of startups, joint ventures, acquisitions, divestitures and strategic alliances across the Americas, Europe and Asia. He is an Associate Professor of Accounting, Finance and Economics in the University of Phoenix's MBA program.  David also serves as Board Treasurer for Mastery Charter Schools.  Originally from Chicago, he holds a CPA certification from the State of Illinois, is a certified Six Sigma Black Belt and Lean Executive (Johnson Controls and Villanova University), and is a Certified Mergers and Acquisition Advisor.
Donna Evans, Saint Paul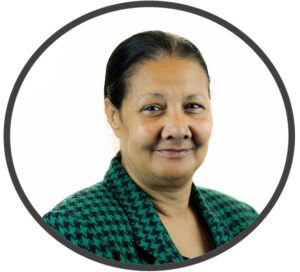 Nominated by: Marsha Cressy, BCLI Alum
Target Commission: Human Rights & Equal Economic Opportunity (HREEO) Commission
Donna M. Evans lives in Saint Paul and works for MNSTEP through Experience Works, a training program for older adults where she is a Program Director assisting MNSTEP's members in its mission to end poverty and homelessness. Membership is organized by and for Low-Wealth Minnesotans to be both engaged and at the table in determining how those policies are implemented. Donna M. Evans is a community activist and former lobbyist in Minnesota. Donna is passionately committed to eliminating barriers and creating balance and equity in all communities in which social and economic injustice issues prevail. Donna currently serves on the Ramsey County Low Wealth Committee (CAC), Frogtown Rondo Action Network (FRAN), Dispute Resolution Center (DRC) Member of the US Human Rights Network Task Force on the International Convention for the Elimination of all forms of Racial Discrimination (ICERD), The Poor Peoples Campaign and Saint Paul Equity In Place.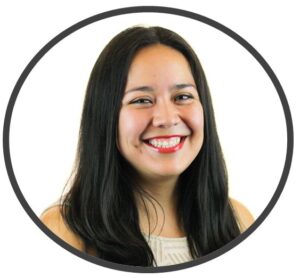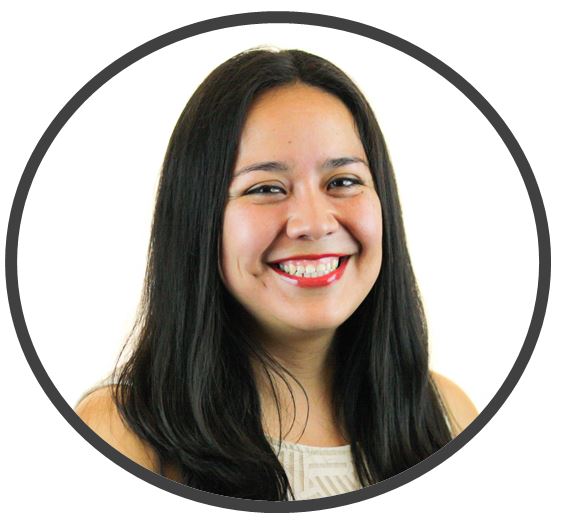 Emilia Gonzalez Avalos, Richfield
Nominated by: Annie Levenson-Falk, Navigate MN
Target Commission: Human Rights Commission (currently seated)
Emilia Gonzalez Avalos is the Executive Director of Navigate MN, a nonprofit organization that serves young students in Minnesota facing financial, social and legal barriers to achieve their dreams of higher education.  Emilia was born in Mexico City, and joined her father in Minnesota years after he left their home town looking for better job opportunities and a better future for his family. Family separation, border consciousness and transnational economy shaped Emilia's life to become an immigration activist, feminist, and advocate for human rights. She is a Human Rights Commissioner for the City of Richfield, and Board member of Joyce Preschool, a non-profit award winner dual immersion preschool in Minneapolis. Emilia has been trained by SEIU, Wellstone Action, OAP, TC Media Alliance, Women Winning, Emily's List and Center for Community Change. Emilia lives in Richfield with her life partner Daniel, her 5 year old Miranda, and 16 year old Daniel Jr.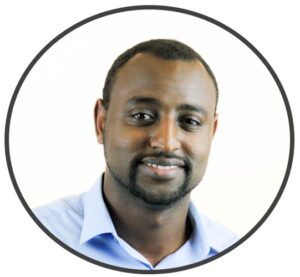 Falmata Bedasso, Minneapolis
Nominated by: Hassen Hussein, Oromo Community of MN
Target Commission: Public Housing Authority Board
Falmata Bedasso lives in Minneapolis and works for Commonbond Communities, a nonprofit organization. Falmata serves on the board of the Oromo Community of MN, which serves over 40,000 Oromos that reside in Twin Cities. Falmata previously served as the Vice President of the International Oromo Youth Group.
Jamez Staples, Minneapolis
Nominated by: Barbara Lightsy, Community Elder
Target Commission: Energy Vision Advisory Committee (currently seated)
Jamez Staples is a Minneapolis, Minnesota native. He is President and CEO of Renewable NRG Partners, a company with a mission of developing the green infrastructure and renewable energy market through the use of people that come from marginalized communities. Mr. Staples holds an Associate of Arts degree in Business from Normandale Community College and a Bachelor of Arts degree in Marketing Management and Innovation from Concordia College. He is passionate about community economic development, work force enhancements, and environmental sustainability through various means. His hobbies include international travel, skiing, fishing, reading, and participating in community issues directly related to the metropolitan area of North Minneapolis.
Leila Paye-Baker, Saint Paul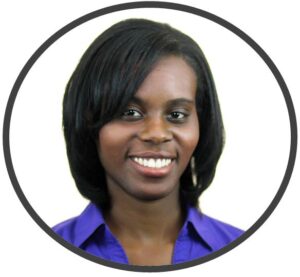 Nominated by: Readus Fletcher, Human Rights & Equal Economic Opportunity Department, City of Saint Paul
Target Commission: Human Rights & Equal Economic Opportunity (HREEO) Commission (currently seated)
Leila Paye-Baker is a first generation American.  She was born and raised in Minnesota and grew up in a home with her parents and three siblings, all of whom are Liberian immigrants.  She works as Community Connections Manager at St. Paul Youth Services where she advocates on behalf of juvenile justice and youth issues.  She has done trainings with immigrant parents on cross-cultural parenting and the challenges of raising their children in the United States. Leila currently serves on the City of Saint Paul's Human Rights and Equal Economic Opportunity Commission.  She is passionate about immigration, racial justice, and educational disparity issues. She regularly conducts donation drives for people in Liberia.  Leila loves to travel, read and spend time with family. She resides in Shoreview with her husband and three children.   Leila holds a Bachelor of Science in Public Policy and Administration from the University of Wisconsin- Whitewater and a Master's Degree in Public Administration from Hamline University.
Nasser Mussa, Minneapolis
Nominated by: Hassen Hussein, Oromo Community of MN
Target Commission: Neighborhood & Community Engagement Commission (NCEC) (currently seated)
Nasser Mussa is the volunteer service director and program assistant at the Cedar Riverside Adult Education School, which serves large number of East African immigrants in Minneapolis and works with various local agencies to address community issues. As the volunteer service director, Nasser works with several local organizations, universities, and colleges. He previously worked at the Minnesota House of Representatives and Minneapolis Public Schools. Nasser graduated from the University of Minnesota with B.A in Sociology of Law, B.A in Political Science and B.A in African American and African Studies. Currently he is a Policy Fellow at Humphrey School of Public Affairs. Nasser is fluent in Oromo, Somali and English and is very active in political campaign at local, state and federal level. He is an active member of Democratic Farm Labor (DFL) and currently nominated to the DFL Central Committee at-large and State Delegate. He is the board member of Oromo American Citizen Council (OACC), Cedar Riverside Neighborhood Revitalization Program (CRNRP), and Health Action Committee at the Brian Coyle Community Center.
Sonya Lewis, Minneapolis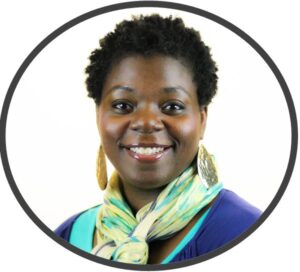 Nominated by: Cherrenne Horazuk, AFSCME 3800
Target Commission: Workforce Council
Sonya Lewis currently works for the Minneapolis Public Schools in the Office of Equity and Diversity where she supports diversity partnerships, equity training efforts, funding oversight, and compliance across the district.  Previously she was an active union member, working as a steward in order to empower others by helping them become aware of their voice. Being a mother to her three sons has defined and grounded her, and has challenged her to seek solutions that will not only benefit her children, but children and young people of color in the region. Sonya enjoys writing, reading, anything that has to do with aerobic activity, and spending time with her family.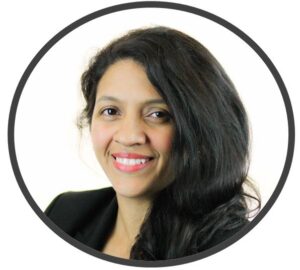 Suyapa Miranda, Saint Paul
Nominated by: Cynthia Campos, BCLI Alum
Target Commission: Chicano Latino Affairs Council (currently seated); Transportation Advisory Board (currently seated)
Suyapa Miranda serves as Executive Director for the Saint Anthony Park Community Council where she works collaboratively with neighborhood residents, the board of directors, staff, business owners and local nonprofits to build a more visible, influential, and resilient community. Suyapa supports organizational success by providing ethical, operational and strategic guidance and governance that is consistent with the mission, values, and policies of SAPCC. Suyapa also serves on the board of directors for several other Minnesota non-profits and organizations. She is the vice chair for the Minnesota Women's Consortium (MWC), and was appointed by Governor Mark Dayton to be the Congressional District 4 Representative for the Chicano Latino Affairs Council (CLAC), which she also vice chairs. In addition, she sits on the board for Southern Minnesota Regional Legal Services, and chairs Partners for Women's Equality. Prior to joining SAPCC, Suyapa worked in the nonprofit sector for more than 10 years. Most recently, she served as a development coordinator for the Women's Environmental Institute (WEI). In this role, she served as a connector between policy makers and the community, and worked to provide education to the community on environmental justice concerns that affect their lives. She is deeply committed to social justice and has a passion for affecting systemic change in the way public, private, and nonprofit sectors work together to support it. She is specifically skilled at working to build a more diverse community through alliances and partnerships so that communities and organizations have a voice in the issues that are most important to them. She has also worked for Merrick Community Services (MCS) and for the YWCA. Suyapa earned a BA in Modern and Classical Languages from University of St. Thomas.
Tescil Mason-Kimmons, Minneapolis
Nominated by: Maleta (Queen) Kimmons, BCLI Alum
Target Commission: Civil Rights Commission
Tescil Mason-Kimmons is currently a part time student at Minneapolis Technical Community College studying liberal arts with an emphasis in political science. His long-term goal is to become a criminal defense attorney and eventually open up his own firm. Tescil has worked in various roles of diverse and multicultural staff, including the Law Offices of Larry E. Reed where he worked alongside now Representative Keith Ellison. Tescil has experience canvassing for Brett Buckner's campaign for City Council, and is now vice executive director of an organization called The Urban Youth Conservation, an organization that provides resources for gang members who are looking to turn a new leaf in their lives. Additionally, Tescil has volunteered with organizations such as Neighborhoods Organizing for Change (NOC), Justice for All, One Family One Community and Second Chance, and was part of the Ban the Box movement. Tescil's community-based experiences have impacted his work ethic, passion and enthusiasm in every aspect of his life and career path.
Yolonde Adams-Lee, Minneapolis
Nominated by: Antonia Wilcoxon, MN Department of Human Services
Target Commission: Public Housing Authority Board
Yolonde Adams-Lee is a native of Compton, California.  She grew up between California and Logansport, LA.  Yolonde grew up at the feet of grass roots and community justice family.  Her grandmother was one of the original trustees of the Los Angeles, California NAACP and National Negro of Women organization.  She was also exposed very early to marches and rallies that included labor and civil rights greats such as Caesar Chavez, Stokely Carmichael, Huey Newton, Eldridge Cleaver and sat at the feet of her grandparents who hosted get out the vote for African Americans.  She currently works very diligently to supporting mental health services forensically to civilly committed and criminal offenders.  She works and volunteers in various capacities to continue to eradicate racial injustices in macro systems, housing and health systems.  She is the mother of four daughters and a member of numerous organizations such as Black Social Workers, Black Psychologist, African American Aids Project and serves on the board of AIC advisory board.
---
2013-2014 BCLI ALUMNI BIOGRAPHIES
Check out the 2013-14 BCLI Graduation video here, and 2013-14 slideshow year in review here.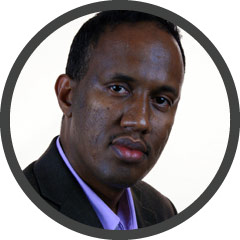 Abdirahman Muse, Minneapolis
Nominated by: Jamie Gulley, SEIU Minnesota
Target Commission: Public Housing Authority
Abdirahman Muse lives in Minneapolis and works in the office of Mayor Betsy Hodges as a Senior Policy Aide. Abdi previously worked for SEIU HCMN, where he was part of an organizing team working to accomplish the single largest unionization drive in Minnesota history by unionizing more than 18,000 home care workers. Abdirahman is also an East African community activist in Minnesota. He is passionate about worker's rights, social and economic justice issues. He previously served on the Neighborhood and Community Engagement Commission.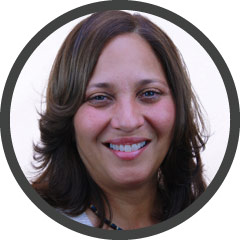 Cathy  Jones, Minneapolis
Nominated by: Michael T. Zagaros, Branch 9 NALC
Target Commission: Civil Rights Commission
Cathy Jones has been working for the United States Postal Service since 2006. She immediately joined the NALC and now serves as an elected officer on Branch 9's Executive Board (Trustee). Cathy is known as a champion for dignity and respect in the workplace. She currently facilitates a committee with local high ranking union/management counterparts within the USPS called the PEER process. This committee works to ensure a workplace free of bullying, harassment and other related workplace issues. Cathy has attended and graduated from the Midwest Women's Labor School and continues to take courses through the University of Minnesota Labor Education Service program.  She is a political activist, NAACP and National Action Network member. Cathy looks forward to doing her part to move the Equity Agenda forward. A native of the Twin Cities area, Cathy currently resides in south Minneapolis.
Cynthia Campos, Minneapolis
Nominated by: Mario Hernandez, Latino Economic Development Center
Target Commission: Chicano Latino Affairs Council (currently seated)
Cynthia Campos grew up in a bi-lingual/bi-cultural community on the west side of San Antonio, Texas.  Prior to relocating to Minnesota, Cynthia worked in New York City for the Professional Staff Congress of the City University of New York, a public university staff union of 19,000 members.  As the Coordinator of Contract Administration, Cynthia represented university professors and staff in disciplinary proceedings, including sexual harassment and workplace violence investigations. Cynthia has spent the past eight years working on behalf of labor unions such as the Service Employees International Union and the American Federation of Teachers as an organizer, union representative and labor educator. A graduate of Carleton College and the Law School at the University of Wisconsin – Madison, Cynthia's legal training is in immigration, labor and public benefits law.  Cynthia is an attorney in Minneapolis, a small business owner-member of the Latino Economic Development Center and was recently appointed by the Governor's office to the Chicano Latino Affairs Council.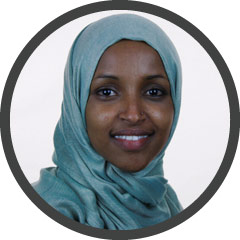 Ilhan Omar, Minneapolis
Nominated by: Habon Abdulle, Advancing Women's Voices
Target Commission: Civil Rights Commission
Ilhan Omar sees political and social activism as driving forces in her life; in 2012 she helped establish a New Americans PAC, which has been instrumental in convening constituents with their representatives and in successfully organizing against the photo ID amendment. Since arriving from Somalia as a child, Ilhan has been a bridge-builder across communities. She hopes to be a strong civil servant for the most vulnerable around the world, influencing her work on educational policy, restorative justice, food access, youth homelessness, and equity. Inspired by civil rights advocates, she has been an advocate for political access and equality in the new American communities, and is a catalyst for advancing women's voices. She lives in Minneapolis with her husband and three children. Ilhan has a B.S. in Political Science and International Studies from North Dakota State University. "Life's most persistent and urgent question is, 'What are you doing for others?" Rev. MLK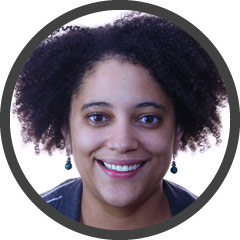 Kandace Montgomery, Minneapolis
Nominated by: Pamela Twiss, TakeAction Minnesota
Target Commission: Neighborhood and Community Engagement Commission
Kandace Montgomery is a community organizer with the Justice 4 All program at TakeAction Minnesota and works to run campaigns to close Minnesota's racial jobs gap. Currently, she is on a campaign to remove the barriers people with criminal backgrounds face when seeking employment. Kandace was introduced to organizing and community building through a course during college at the University of Massachusetts—Amherst where she studied public health and grassroots community organizing. Growing up with multiple marginalized identities, Kandace is dedicated to breaking down the systems which keep people down and from living full and healthy lives. She is committed to building power within communities of color and believes the most essential piece of that is developing individuals to be leaders in their community. Kandace is passionate about racial, class, and LGBTQA (lesbian, gay, bisexual, transgender, queer, ally) justice issues. She lives in South Minneapolis.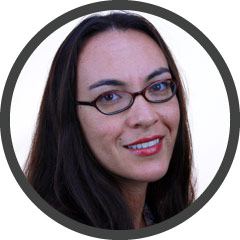 Maggie Lorenz, St. Paul
Nominated by: Jodi Bantley, MSU
Target Commission: Human Rights and Equal Economic Opportunity (HREEO) Commission (previously seated)
Maggie Lorenz is an enrolled member of the Turtle Mountain Band of Chippewa, with familial and cultural roots from Spirit Lake Nation. Currently, Maggie serves as the American Indian Student Services Specialist at Metropolitan State University. A resident of Saint Paul's East Side, Maggie serves on the Saint Paul Human Rights and Equal Economic Opportunities Commission. Additionally, she sits on the boards for the American Indian OIC and Bii Gii Wiin Community Development Loan Fund, both organizations based in Minneapolis. Maggie holds a BA in Psychology from Metropolitan State University and is working towards her Masters in Organizational Leadership at Winona State University. She has three children and enjoys being a dance mom/soccer mom/Girl Scout cookie mom.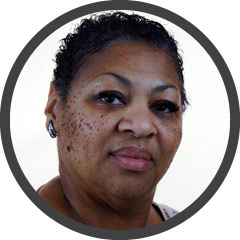 Maleta (Queen) Kimmons, Minneapolis
Nominated by: Anthony Newby, Neighborhoods Organizing for Change
Target Commission: Neighborhood and Community Engagement Commission (currently seated)
Maleta Kimmons, known as Queen, is a Minneapolis community leader and organizer who has been involved in the work of justice and housing for over two decades. She has Bachelor's degree in Human Services from Metropolitan State University in Saint Paul and a Masters' Certification in Nonprofit Organizations from St. Thomas University. Queen has convened covenant tables for gang truce, partnered with the Occupy Homes Minnesota movement, and worked with at-risk youth to get them writing and talking about their life experiences through the Urban Civic Engagement Project. She has created supportive housing for ex-offenders in Minneapolis and Saint Paul. Currently, Queen leads the non-partisan voter engagement work at Neighborhoods Organizing for Change. Queen proudly calls North Minneapolis her home, where she lives with her daughter.
Marsha Cressy, St. Paul
Nominated by: Rachel Orville, Minnesotans Standing Together to End Poverty (MNSTEP)
Target Commission: Continuum of Care Governing Board (currently seated)
Marsha Cressy is director and co-founder of MNSTEP, a grassroots organization of low-wealth Minnesotans working create change through public policy. She grew up in California, the youngest child of single mom. She lived in California when Reagan was test driving "Cadillac mama" image.  Where seeds were planted to turn selfishness into a virtue; and fear and suspicion of your neighbor replaced neighbors watching out for each other. From a young age, Marsha has tirelessly advocated for economic, racial and social justice. Her proudest moments are her grandchildren's accomplishments and watching her son graduate from the U of M. Marsha carries on her Jewish, Yurok traditions and as a spirit guide. Marsha holds post on Alliance Membership Board as SPACH representative, Chair of Ramsey County Low-Income CAC, on AMWOP State-Wide Organizing Committee, and is on the Board of Westside Clinic. She currently lives on the East Side of Saint Paul.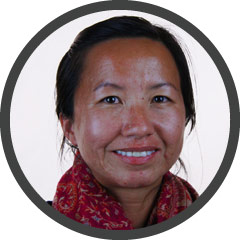 Mee Cheng, St. Paul
Nominated by: Pakou Hang, Hmong American Farmers Association (HAFA)
Target Commission: Community Health Services Committee (currently seated)
Mee Cheng is a graduate research assistant at HAFA, where she is working on establishing alternative markets for immigrant farmers.  She is currently a second-year graduate student at the University of Minnesota–School of Public Health, and her focus is on public health administration and policy. As a Kruse Scholar, she is working on an integrative cross-sector model to bring community leaders in various sectors to build healthy communities.  She hopes to utilize her training to reduce health disparities and improve the health of underserved communities, especially elderly and immigrant groups.  Prior to graduate school, she worked on various issues regarding education, energy conservation, and public transit/bicycling/pedestrian advocacy with various community-based nonprofits. Mee lives in the Hamline Midway neighborhood and is passionate about gardening, bicycling and traveling.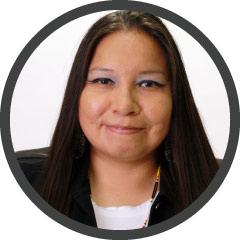 Naida Medicine Crow, Minneapolis
Nominated by: Kelly Drummer, Tiwahe Foundation
Target Commission: Police Conduct Oversight Commission (previously seated)
Naida Medicine Crow/Takuye Ode Win lives and works in South Minneapolis at the American Indian OIC. Naida serves on the Native American Community Clinic Board of Directors (NACC), active with MN DHS with an Employment Services American Indian Advisory Group. She was nominated and selected to the Native American Community and Development Institute (NACDI's) Inaugural Community Organizing Institute Fellowship 2010. Naida attended Minnesota State University-Mankato, Fond Du Lac Tribal/Community College, and the University of Minnesota-Twin Cities Campus. Naida is an enrolled member of the Crow Creek Hunkpati Dakota Nation. "WoopeOyate, Whatever you do in life do the very best you can with both your heart and mind. The power of the Universe will come to you, if your heart and mind are in unity. One must be responsible, because all of Creation is related. The hurt of one is the hurt of all -and the honor of one is the honor of all. Whatever we do affects everything in the Universe and our children." Pte San Win~ White Buffalo Calf Women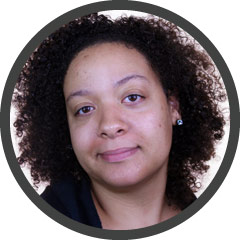 Roxxanne O'Brien, Minneapolis
Nominated by: DeAnna Cummings, Juxtaposition Arts
Target Commission: Public Health Advisory Committee; Citizens Environmental Advisory Commission (currently seated)
Roxxanne O'Brien is a mother of three amazing children.  As a resident of North Minneapolis she is passionate about creating solutions to end disparities in under-resourced communities.  Having experienced living in these communities she advocates and inspires as an organizer and activist.  She is a 2013 Bush Fellow, a graduate of SPEAC with Hope Community and has partnered with several different organizations on housing, economic, environment and racial justice issues.  She loves music, documentaries, books and spontaneous adventures.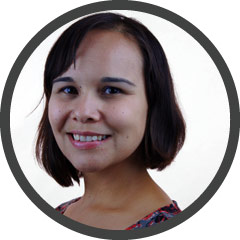 Sammie Ardito Rivera, Minneapolis
Nominated by: Diane Wilson, Dream of Wild Health
Target Commission: Homegrown Minneapolis Food Council (currently seated)
Sammie Ardito Rivera is a member of the Leech Lake Band of Ojibwe with paternal ties to White Earth. She is the Climate Justice Organizer at the Center for Earth, Energy and Democracy, co-founder of Sin Fronteras Farm and Food and a newly trained birth worker with the Doula Access Project at Everyday Miracles. Born and raised in Minneapolis, Sammie spent most of her young adult life learning from diverse communities across the United States working on issues of economic justice, indigenous rights, environmental justice, education, and climate. She received her movement education in the San Francisco Bay Area and earned a Bachelor of Science in Applied Indigenous Studies with an emphasis in Traditional Knowledge at Northern Arizona University. She is passionate about creating resilient, sustainable, healthy,  and just communities for her daughter and for all our future generations.
For more information, contact Ms. Angie Brown at abrown@nexuscp.org.
To receive updates about upcoming BCLI events, register here (link to Nexus listserv registration), or like us on Facebook: www.facebook.com/nexuscp.