Each year, we host up to four info sessions around the Twin Cities Metro Area. We've completed our four information sessions for the 2015-2016 BCLI program year – keep an eye out for next year's information sessions to be posted here!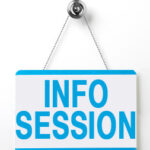 BCLI Informational Video
If you missed the 2015-16 BCLI Information Sessions – you can check out our 27-minute informational video of the PowerPoint used in our information sessions below:
2015-2016 BCLI Info Session Video
The 2015-2016 BCLI Nomination period has closed. Check back here in May 2016 to learn about the 2016-2017 BCLI cohort!
---
BCLI TIME COMMITMENT
The Boards and Commissions Leadership Institute (BCLI) runs from October – April, supporting one cohort each year.
BCLI Fellows are required to complete additional readings, watch videos, attend commission meetings and conduct online discussion forums with their cohort members. The total BCLI time commitment (including assignments and training days) total approximately 100 hours. All fellows are given a stipend of up to $500 to honor this time commitment.*

2015-2016 BCLI IMPORTANT DATES:
Nomination Packet Released: May 4, 2015
Information Sessions: May – June 2015
2015-2016 Nomination Packets Due: June 26, 2015, by midnight CST
Interviews: August 2015
Cohort selection finalized: September 1, 2015
Cohort Orientation: September 17, 2015: 4-8pm
Launch Event: October 8, 2015: 5:30-8pm
Cohort Welcome Dinner: October 23, 2015: 6-9pm
Cohort Training sessions: October 2015 – March 2016

Racial Equity Training: October 24, 2015: 9am-5pm
Issue Series 1: November 12, 2015: 5:30-8pm
Economic Development Training: November 21, 2015: 9am-5pm
Issue Series 2: December 10, 2015: 5:30-8pm
Workforce Development Training: December 19, 2015: 9am-5pm
Issue Series 3: January 14, 2016: 5:30-8pm
Affordable Housing Training: January 23, 2016: 9am-5pm
Issue Series 4: February 11, 2016: 5:30-8pm
Transit Equity Training: February 20, 2016: 9am-5pm
Issue Series 5: March 10, 2016: 5:30-8pm
Health Equity Training: March 19, 2016: 9am-5pm

Cohort Graduation: April 14, 2016
Click here to learn how you can join us at our Thursday Night Issue Series.
For more information, please contact Chai Lee at clee@nexuscp.org.
Sign-up to receive updates about upcoming BCLI events, or like us on Facebook: www.facebook.com/nexuscp.
*Stipends are pro-rated based on participation and attendance.